It's Always Shiraz Season
It's Always Shiraz Season
It's hard to think of a grape variety more intertwined with the success of Australian wine than Shiraz. But what is it about the mighty 'Raz that won our hearts so fervently, and how did the variety come to call Australia its home away from home?
07 Jul 2022
by The Blackhearts Crew
Shiraz is by far the most planted variety in Australia - about 40,000 hectares of vines can be found across the country, nearly double that of the second most planted variety, Cabernet Sauvignon.
Whilst our presence on the international winemaking stage was largely defined in the latter half of the 20th century by rich, fruit-forward reds, the landscape of Shiraz in Australia has changed significantly over the last three decades. Bold and powerful Shiraz will always have a special place in our hearts, but it's exciting to see the sheer versatility of this variety and the breadth of wine styles that it can produce!
A truly universal variety, Shiraz (or Syrah, as it is known to most of the world) can adapt to a wide range of climates and growing conditions and produces wines that can be rich in fruit, full of spice, light to full-bodied, or light to firm in tannin. It can be used in the production of rosé, varietal wines, blended wines, and, how could we forget, the quintessential Australian Christmas treat: sparkling Shiraz.
Pour yourself a glass of the ol' Shirazzle Dazzle and read along as we explore why this variety has endured such popularity and how it continues to adapt to the shifting cultural tides of the international wine industry.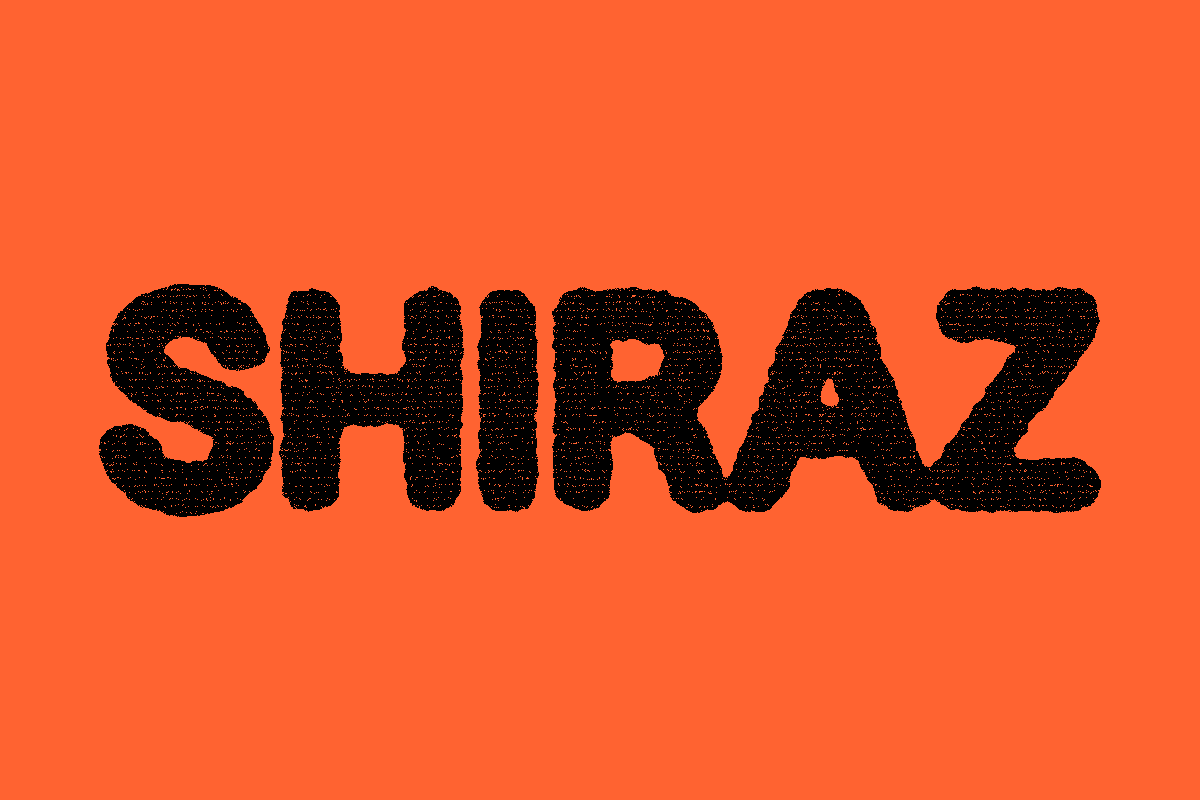 The origins of Shiraz are somewhat contested and shrouded in myth, however, most agree on Shiraz's ancestral home being that of France's Rhône Valley, where it is referred to as Syrah.
There are a number of local legends as to how Syrah came to call the Rhône Valley home. Some claim that the variety was brought there by the Ancient Romans through trade routes, having actually originated in the Sicilian town of 'Syracuse'. Others claim that the variety's origins lie further afield in the Iranian province of Fars, a region home to the aptly named city of Shiraz (this theory carries with it particularly weight, given that Shiraz was once famous for its wine production prior to the Islamic Revolution in 1979).
However, as alluring as these stories are, science has enabled us to demystify the variety's origins through the use of DNA testing. The University of California, Davis concluded that Syrah was a cross between two French varieties: Dureza, a red variety native to the Rhône Valley, and Mondeuse Blanche, and white variety native to the Savoie region.
Syrah vines in the Rhône Valley were the source of the original cuttings that made their way to Australia by James Busby, a British viticulturist, in the 19th Century. Busby had emigrated to Sydney (Gadigal country) to work, and then later settled in the Hunter Valley (Wonnarua country), where he planted a vineyard of Syrah vines. Early documents from Busby show that he referred to the variety as "Scyras", which has been theorised by some (most notably, the eminent British wine critic, Jancis Robinson) to have been the point of departure for Australia's unique name for the variety.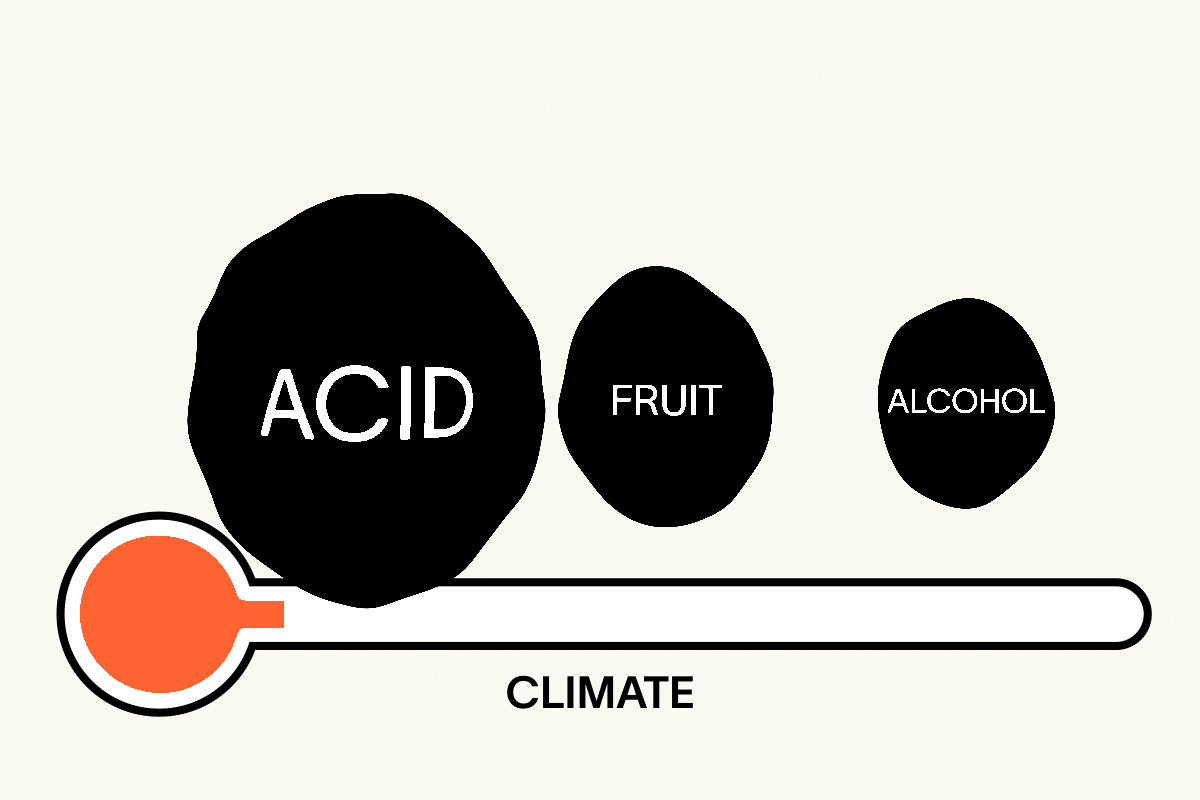 A large part of the success story of Shiraz in Australia has to do with the variety's adaptability. Shiraz vines can grow in a wide range of climates and soil conditions, which has allowed viticulturists to plant the variety in a multitude of regions across the country.
When grown in cooler climates, Shiraz can produce wines that are light to medium-bodied (with some notable full-bodied exceptions!) that are packed with peppery spice, violet florals and savoury olive tapenade notes. Notable cool climate regions in Australia include the Yarra Valley, Adelaide Hills, Mornington Peninsula, Macedon Ranges, Murrambateman, Tasmania, Great Southern and Frankland River. Cool climate Shiraz can range from having gentle, approachable tannins to having firm and compelling structure that can require a lengthy decant or time in the cellar. It's not uncommon to see cooler climate examples of Shiraz labelled as Syrah - a nod to the more spicy and savoury wines that are produced in the northern reaches of the variety's homeland, the Rhône Valley.
As we head into some of Australia's warmer regions, we tend to find richer, more full-bodied examples of Shiraz. These are the regions that are often thought of in regard to Australia's presence on the international wine stage - think the Barossa Valley, McLaren Vale, the Clare and Eden Valleys and Heathcote. Each region boasts its own distinct flavour and spice profiles, but what unites these regions is their ability to produce everything from delicious, fruit-forward wines fit for the barbecue table to profound examples of immense power and depth.
Whilst rich, full-bodied reds continue to be celebrated as part of the identity of Australian wine (as they should be!), in recent decades there has been a shift towards wines from cooler regions that are built around freshness and subtlety. This shift has changed the landscape of Australian wine significantly, prompting an explosion of interest in new wine styles and regions across the country.
Some grape varieties can struggle to keep up with these changes, yet it has only strengthened our relationship with Shiraz. Not only has the variety proved its enduring relevance in the rise in popularity of cool-climate reds, but it has also kept pace with the explosion in popularity of rosé wines, as well as playing a more modest supporting role in blends with other varieties such as Grenache.
Whether it's soaking in the sun or keeping things cool, Shiraz is always capable of delivering that ✨ dazzle ✨ that keeps us coming back for more!